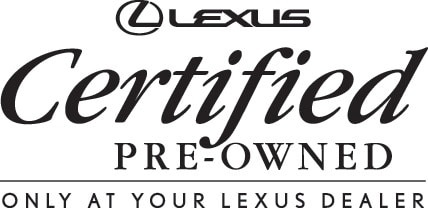 Only one thing can rival the sheer joy of owning a new Lexus: owning a Certified Pre-Owned Lexus. Our rigorous examination process ensures that each Certified Lexus is ready to meet your every expectation.
Your Certified Pre-Owned Lexus is Waiting
Enjoy the Privileges of Ownership
Your Certified Pre-Owned Lexus comes with all of the privileges that new buyers enjoy - from the highest levels of courtesy and respect at every interaction to our owner-exclusive Platinum Plus Rewards Program.
Plus, it is backed by Powertrain Warranty coverage for 2 years/40,000km (whichever comes first) from your purchase date and 24-hour Roadside Assistance for 2-years. We also offer extended ECP coverage plans designed just for Certified Pre-Owned Lexus vehicles. See your Lexus Dealership for details.

131 Points of Satisfaction
For a pre-owned Lexus automobile to be considered for the "Lexus Certified Pre-Owned" designation, Lexus technicians inspect no less than 131 items to ensure that everything looks, feels and performs as originally intended.
Everything from the mechanical systems to the spare tire undergoes rigorous scrutiny. The smallest imperfection, right down to a squeak, is enough to send the vehicle back to the service department.
That's how we assure absolute quality and help provide you with absolute confidence in your Pre-Owned Lexus.
View the Checklist. Download PDF

CarProof
At Lexus, we undertake every measure possible to assure the integrity of our pre-owned vehicles in order to ensure your peace of mind. That's why we obtain CarProof reports for every pre-owned Lexus that comes into our care.
CarProof is Canada's choice for comprehensive vehicle history reports.
---
Contact us below and we will get back to you as soon as possible