How New Vehicle Pricing works?
If you're  reading this, you are likely in the market for a new car and doing a lot of  research. Depending on where you are looking, you may have noticed multiple  prices for the same vehicle. For instance, TV commercials may advertise a 2016 Lexus  IS 200t differently than the pricing you may see on a website. This may lead to  some confusion but the reason is pretty simple.
In Ontario,  all dealers must advertise their pricing according to OMVIC (Ontario Motor  Vehicle Industry Council) regulations. One of those laws is, we must advertise  the "All-In Price", which is MSRP (Manufacturers Suggested Retailing Price)  plus all applicable fees and levies. Not all advertising always complies with  this law and sometimes you will just see MSRP Advertised. All dealers will  charge the "All-In Price", but you might not know that until your sitting at  the negotiation table.
At Lexus of Richmond Hill, it has always been our policy be upfront, honest and clear  about our pricing. See the chart below for a complete breakdown of pricing.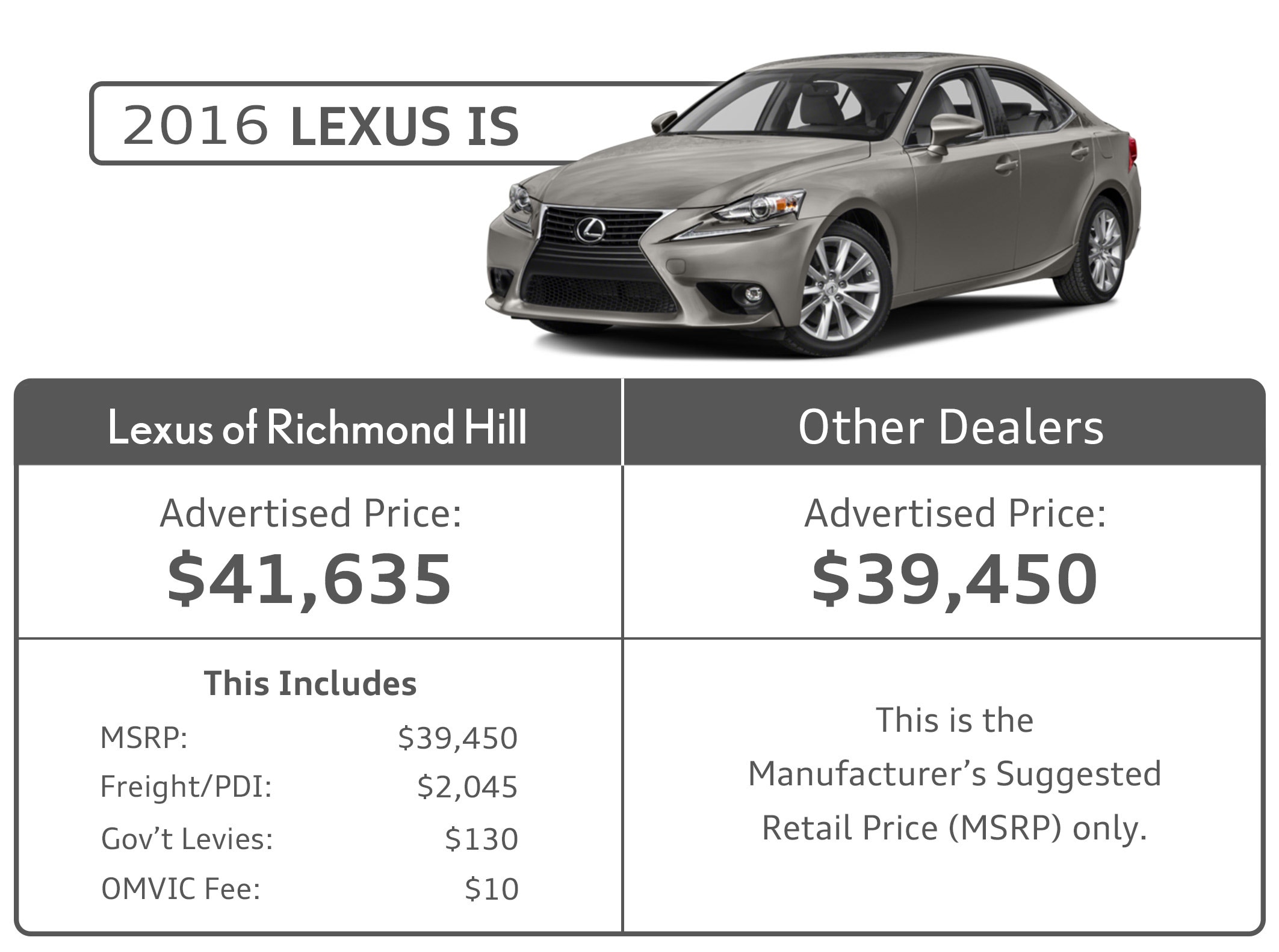 Basically, the price you see advertised on our website is the REAL PRICE you will actually pay less taxes and licensing.
At Lexus of Richmond Hill, we believe in transparency and providing our customers with the information they need so they can make a better, more informed decision. If you have any questions about OMVIC, MSRP or All in Pricing, let us know via the form below!