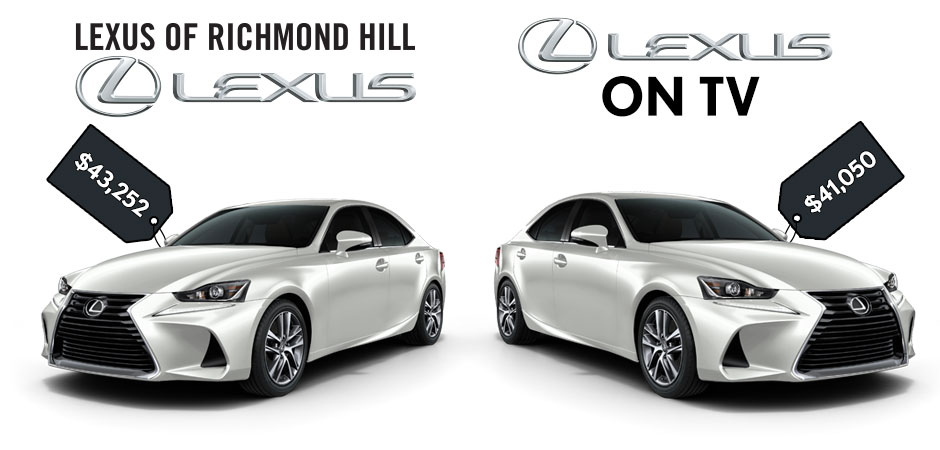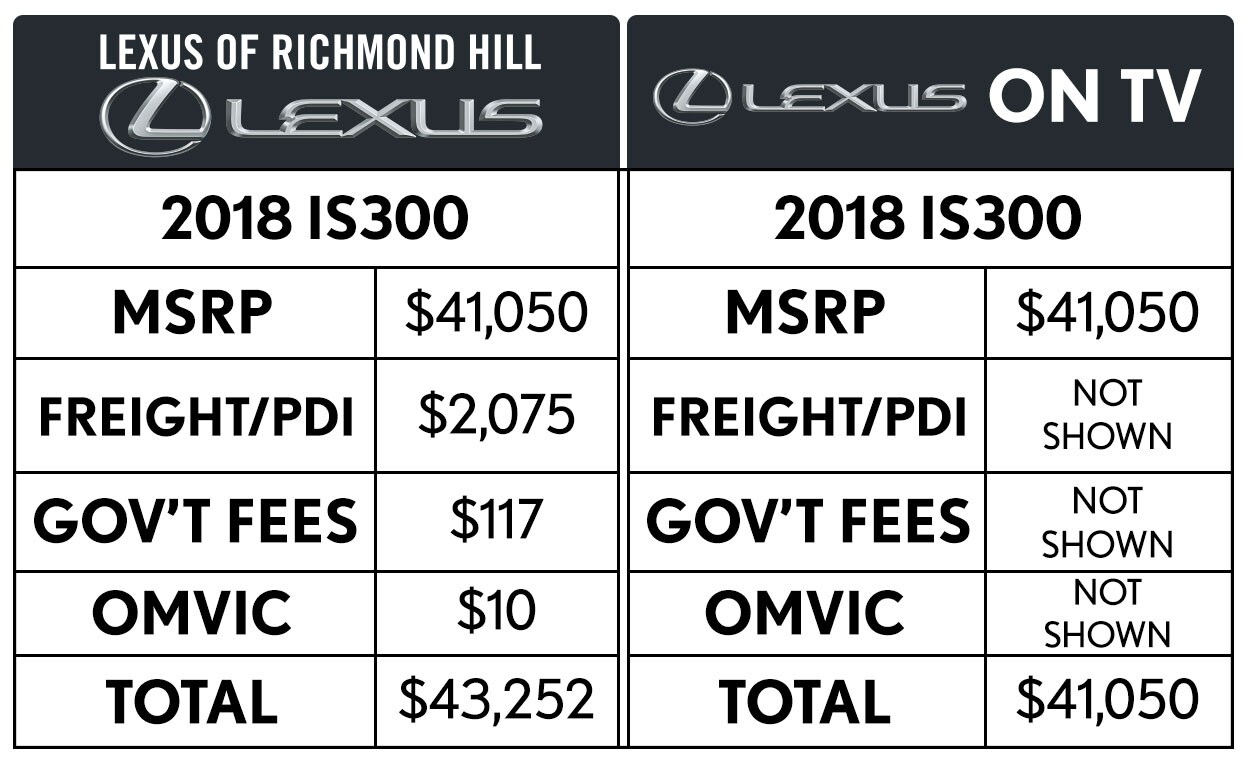 Why Are Our Prices Different?
If you're looking at a new car purchase in the near future, you should be doing a lot of research about different vehicles out there. Depending on what you're looking at, you might notice multiple prices for the same car. For example, a TV commercial may advertise a 2018 Lexus IS 300 differently than the price you might see on a website. This might be confusing, but the reasoning is pretty simple.
Many outlets will only show you the MSRP of the car (Manufacturer's Suggested Retail Price). This is set by the Manufacturer, for example, Lexus, as a recommended sale price, and is the only one that an outlet legally has to show. However, at Lexus of Richmond Hill, we want to be upfront about our prices, which is why we include all fees in our pricing.
What Do Our Prices Include?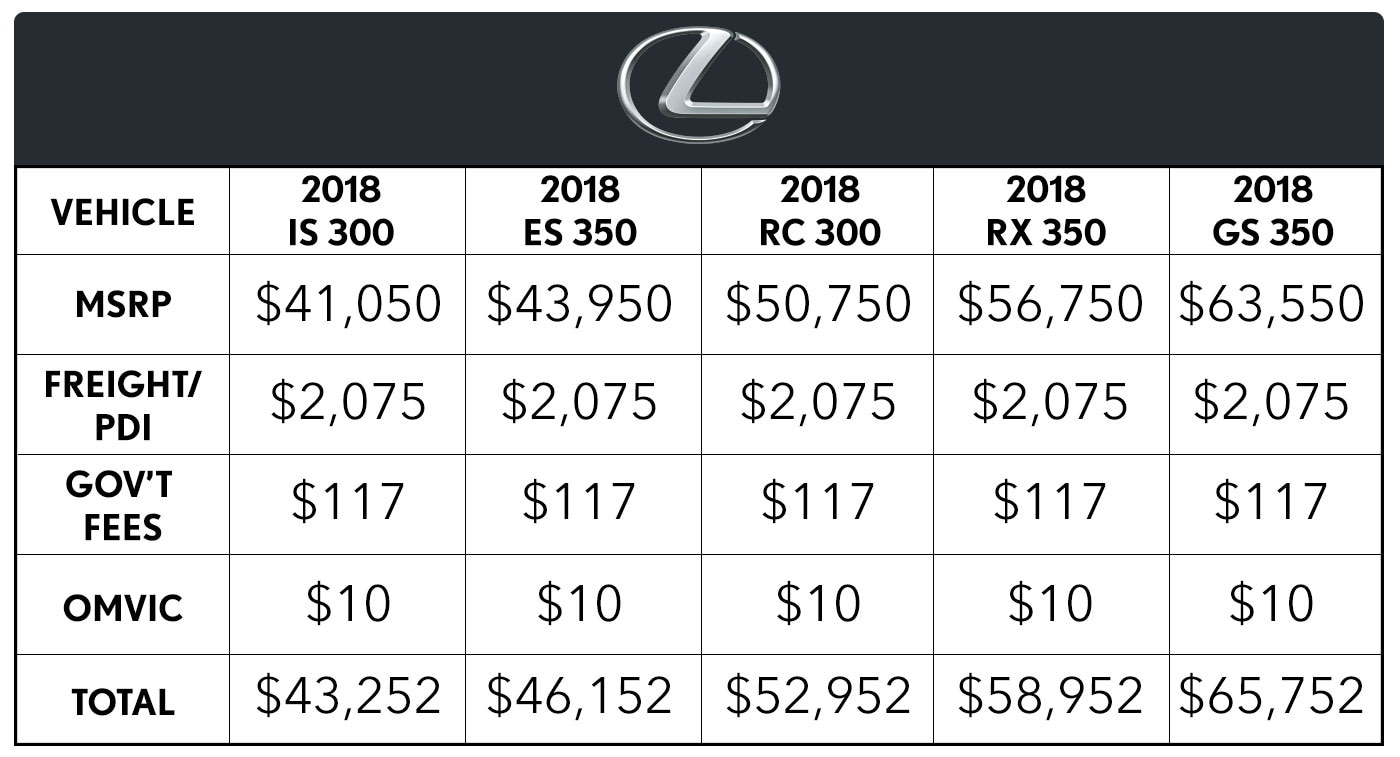 *All pricing shown is for the base trim for all models
In Ontario, all dealerships must advertise their prices according to OMVIC (Ontario Motor Vehicle Industry Council) regulations. One of those regulations is, we must advertise the "All-In Price", which is MSRP (Manufacturers Suggested Retailing Price) plus all applicable fees and levies such as Freight & PDI, the Environment Handling Fee, OMVIC Fees and Tire Levies. Not all advertising complies with this regulation, and sometimes you will just see MSRP Advertised. All dealerships will charge the "All-In Price", but you might not know that until you're sitting at the negotiation table.
At Lexus of Richmond Hill, it is our policy to be upfront, honest and clear about our pricing. See the graphic above for a complete breakdown of pricing.